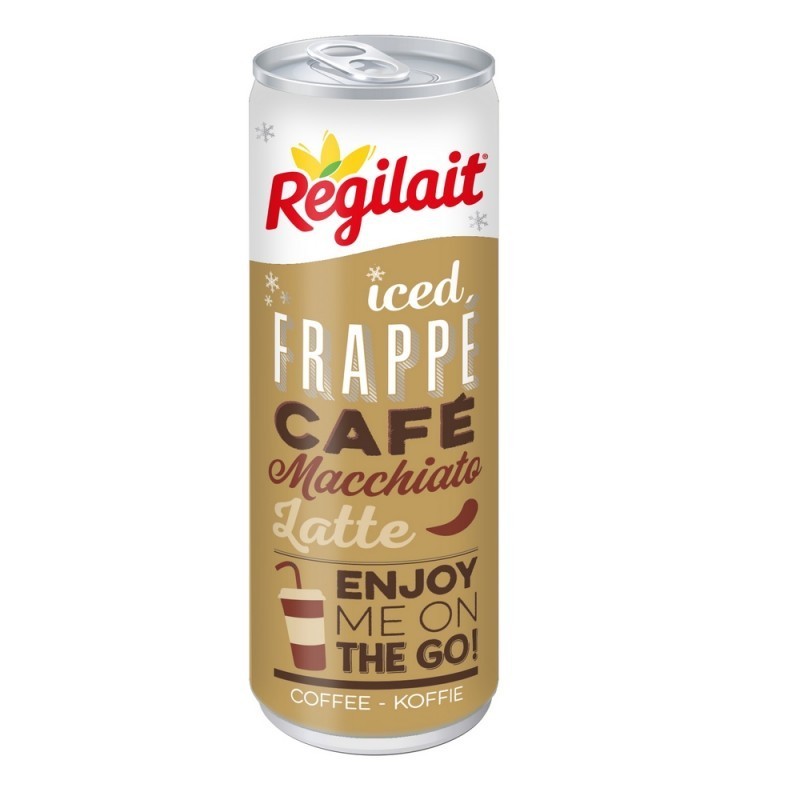  
4 in 1 coffee by Régilait
Unity:
Shelf-Ready Packaging of 3 boxes
Box of 16 capsules of 7 g.
4 in 1 coffee capsule, vary the water quantity to get your wanted good coffee : ristretto, espresso, lungo or grande !
Arabica and Robusta coffee beans selection, perfectly balanced and carefully roasted in France, enhanced by a delicate grind immediately packaged in a protectrice atmosphere to preserve the aromas.
Compatible capsules with all Nescafé®* Dolce Gusto®* machine system on the market.
*Nescafé® and Dolce Gusto® are brands belonging to other persons with no link with Régilait S.A.S.
Data sheet
ORGANIC

no

Box Gencod

3043938800226

SRP (Shelf-Ready Packaging) Gencod

13043938800223

Boxes per SRP

3

SRP per layer

19

Layers

5

SRP per pallet

76

Boxes per pallet

228

Box Net Weight (kg)

0,256

Box Gross Weight (kg)

0,342

SRP Net Weight (kg)

0,768

SRP Gross Weight (kg)

1,2

Pallet net weight (Kg)

117

Pallet gross weight (Kg)

168

Box dimensions (Mm)

107,5x128,5x123,8

SRP dimensions (Mm)

397x116x132

Pallet dimensions (Mm)

1200x800x1194

Stackable pallet

1/1